Blibli Product Detail Page
Case Study

App Design, UI/UX
2019-2020
Blibli
Overview:
Blibli is the top 5 e-commerce in Indonesia, with a diversified offer of products ranging from retail goods such as computers gadgets, fashion, grocery, to digital payment and travel bookings to name a few.

This case study focuses in showcasing Blibli's Product Detail Page (PDP) revamp that was done to enhance the user experience and information architecture over the page. As well as to update the UI with the latest Blibli's design system.

Project Goals:
• Improve overall User Experience
• Update UI with the latest Design System

Duration:
4 months


Main User
Goals When
Entering PDP
︎
Goals 1: Product Discovery
To check & validate desired product.

PDP is a place to validate their on-hand information (the price, the description & specification, etc.)
They want to feel confident before deciding to buy the product.


Goals 2: Product Discovery
To help in decision making before buying the product.

Customer accepts a long PDP as long as the information is important and easy to access.
Customer will read the information carefully and thoroughly before deciding to buy the product.



Background
First Fold
Design Explorations
︎
Final Design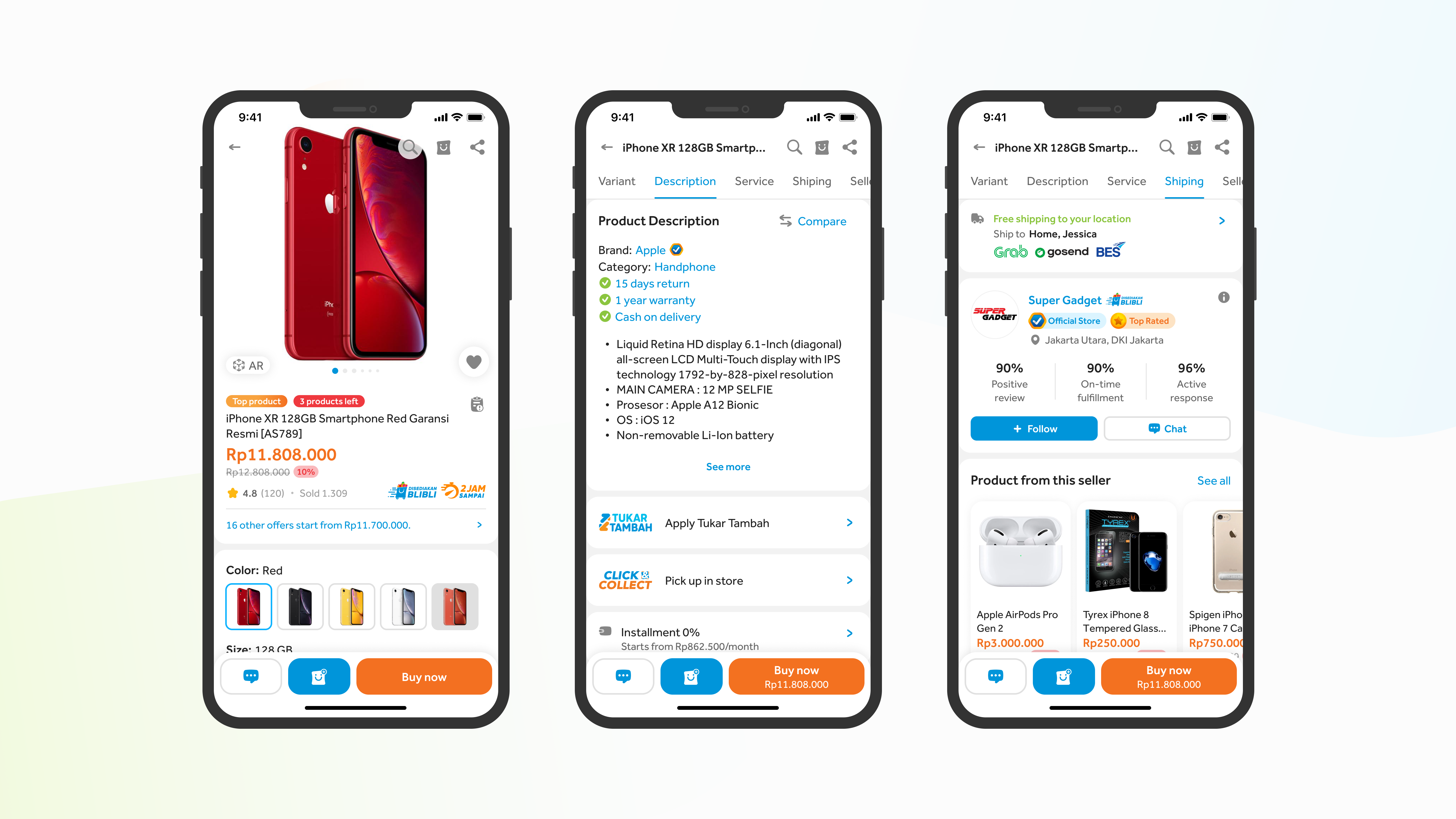 Team:
PM: Lyana, Vivian Huang
UX Designer: Warren Widjaja
UX Copywriter: Clara Parwanty
UX Researcher: Alfandio Grasheldi
Role:
Worked collaboratively with a team of designer, copywriter, researcher, and PMs to define product direction to deliver the best experience for customers.